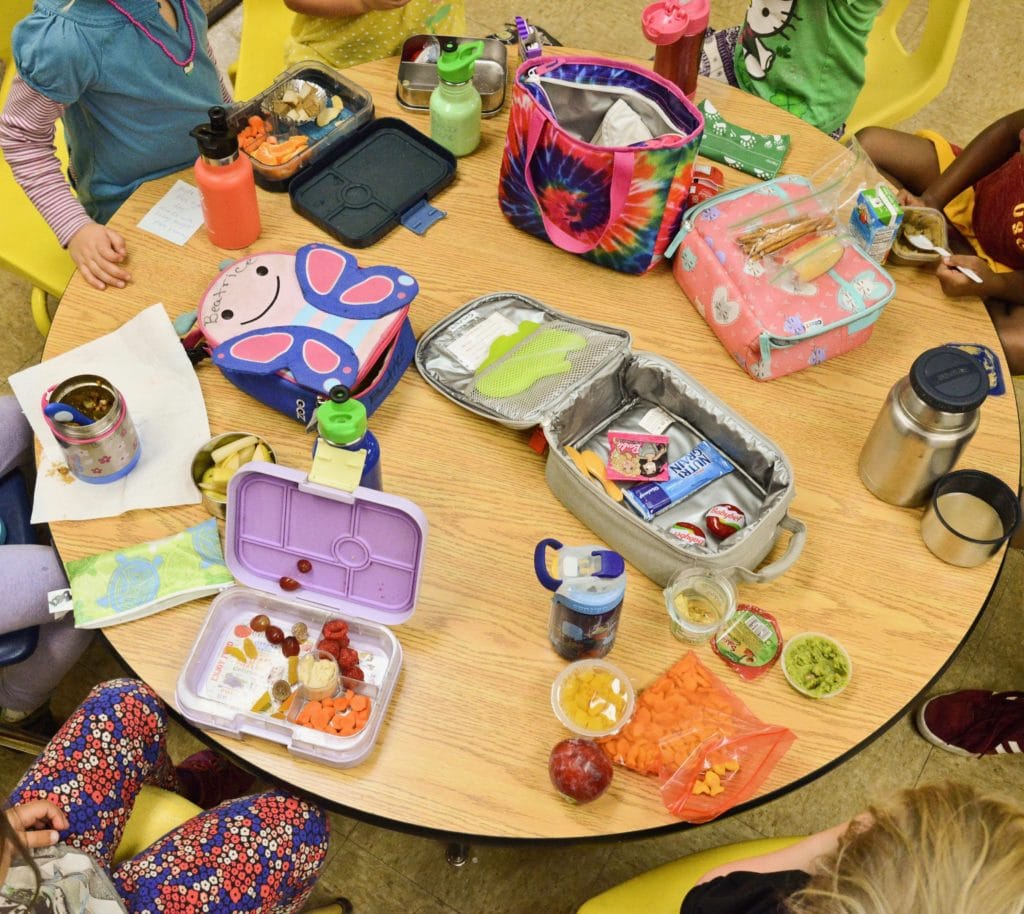 Lunch Bunch runs Monday through Thursday during the school year from 11 a.m. to 1 p.m. The program includes time for quiet games and puzzles, active play in the gym, exploring our greenhouse, eating lunch, and rotating play experiences. Core Class registration is required to participate in Lunch Bunch.
GETTING TO LUNCH BUNCH
Afternoon students should be dropped off at 11 a.m. and Lunch Bunch staff will take them to their afternoon class.

Lunch Bunch staff will pick up morning students from their classes and bring them to Lunch Bunch. They will need to be picked up by 1 p.m.

All Lunch Bunch students (even if they are starting at 11:30 a.m. or ending at 12:30 p.m.) will be able to eat lunch and participate in the enrichment experience.
WHAT TO BRING
Students should bring a nut-free lunch and water bottle from home. 
COST
Although some students are able to participate in Lunch Bunch for 2 hours and others for 1.5 hours, to avoid a very complicated administrative process, we offer just one "meet in the middle" price of $20/day (20-21 cost, 21-22 costs may increase).

Priority enrollment is given to students who enroll for a specific day (or days) for the entire year, though we may have room for students who want to enroll for half the year. There are no drop in spots for the 2020-2021 school year.
IS MY CHILD READY?
To be able to thrive in Lunch Bunch, students will need to be comfortable with transitions and different groups of kids, confident in using the bathroom independently, and able to handle being away from a parent/caregiver for a longer time than our class length. Children need to be 3 years old to participate in Lunch Bunch. If you have any questions about your child's readiness, please contact us.
For more information on Lunch Bunch, click HERE.