Cooperative schools depend on the hands-on support of families to administrate and maintain the school and support and encourage a collaborative community within the classroom and throughout the school.
Families Together Cooperative Nursery School's commitment to be a true cooperative – with sliding-scale tuition, a parent Board, rotating assistants from each child's family supporting our exceptional teachers, and an incredible parent-run committee structure – is the backbone of our wonderful school.
All families at FTCNS demonstrate their continuing commitment to their child's education by having at least one adult family member assist in the classroom on a regularly scheduled basis (about once a month) and by serving on a school committee.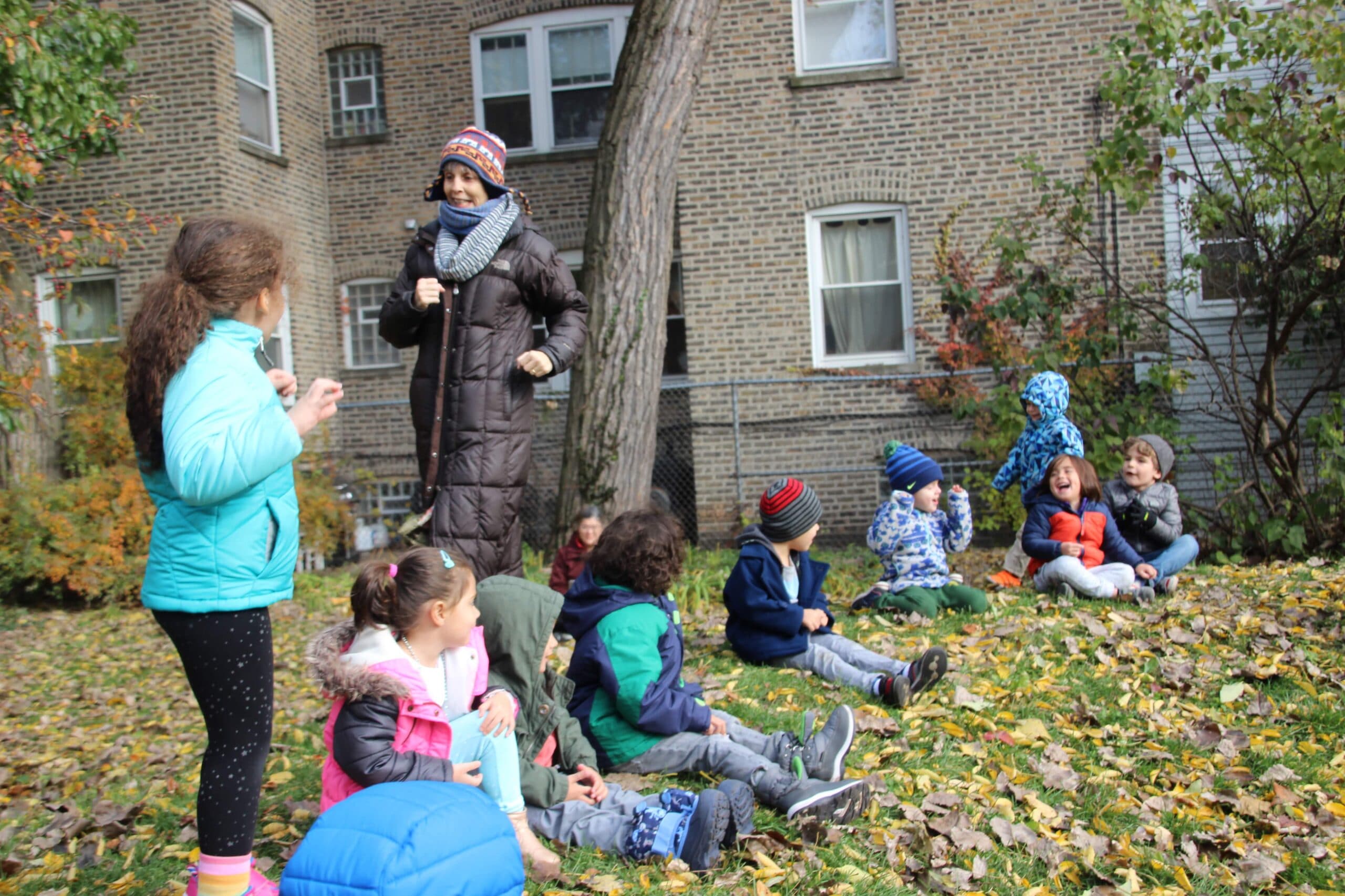 In the classroom, the unique qualities and interests of our family member assistants enhance the learning environment for the children and teachers. Family member assistants also learn and grow as they get an insider view of the life of the classroom, see their child in a new context, develop a closer relationship with the teachers and other students, and broaden their knowledge of child development.
School committee work may include serving on the Board of Directors, helping teachers with classroom set up and clean up, fundraising, event planning, or helping to publicize and recruit new families to the program. This spirit of families working together creates a strong sense of community that permeates our school. Indeed, current and former families view this as one of the enduring strengths of FTCNS.

So you're going to be the parent assistant… what does that mean?
Being the family member assistant is a fun, memorable and rewarding experience. In fact, while it may sound intimidating, most parents (and other family members who serve as assistants) find their time in the classroom to be one of the best aspects of Families Together!
Family member assistants arrive with their child 30 minutes before class begins to help the teachers set up the classroom, prepare snack, and check in with the teachers about the classroom plan for the day. The assistant is also responsible for bringing the group snack for the day, but we make it easy – all snacks are nut-free and the snack menu is set by the school.
During class time, family member assistants play, laugh, and interact with the children in the classroom, helping them find and participate in a variety of activities. Assistants also help the teachers supervise play and serve snack. At the end of the class day, assistants and their child stay 30 minutes after class to help the teachers clean up. All assistant responsibilities and guidelines are written and posted in the classroom for referral.
Family member assistants rotate in the classroom on a regularly scheduled basis, volunteering approximately once every four weeks when enrollment is full. No family is exempted from assisting in the classroom, although the school can adjust the schedule to each family's specific needs (birth of a new baby, vacation time, illness, etc.).