Dandelions students participate in either Fall & Spring sessions or Fall, Winter & Spring sessions.
Fall Session runs August 27/28 through November 12/13, 2020 – Thursdays 1 to 3:30 p.m. OR Fridays 9 to 11:30 a.m.
Winter Session runs December 4, 2020 through March 5, 2021 – Friday mornings 8:45 to 11: 45 a.m.
Spring Session runs March 11/12 through May 27/28, 2021 – Thursdays 1 to 3:30 p.m. OR Fridays 9 to 11:30 a.m.
Dandelions Fall & Spring is a unique Thursday afternoon or Friday morning class that inspires emerging writers, readers, adventurers, and explorers! Small groups of 7 students, 1 teacher, and 1 parent chaperone navigate outdoor guided nature exploration at local parks, using the natural world as a springboard for story creation, journaling, and storytime. Dandelions Fall & Spring requires at least one adult per family to chaperone 4-6 times per year. Off-site drop-off and pick-up at local parks is required as FTCNS is not using school buses for the 2020-2021 school year.
Dandelions Winter is a combination of indoor and outdoor play-based literacy, story-creation, art, and drama activities. Students create original stories, explore language and the alphabet through play and literature (including poetry, fiction, and non-fiction), act out stories, and have regular fine motor practice. Dandelions Winter meets at Families Together and will explore outdoor neighborhood sites in small groups of 5-6 students and 1 teacher. The winter session does not require parent chaperones.
Children must be 3 1/2 and a student in another FTCNS class to attend Dandelions. In all Dandelions sessions, students eat a snack brought from home. See the Dandelions tuition schedule below.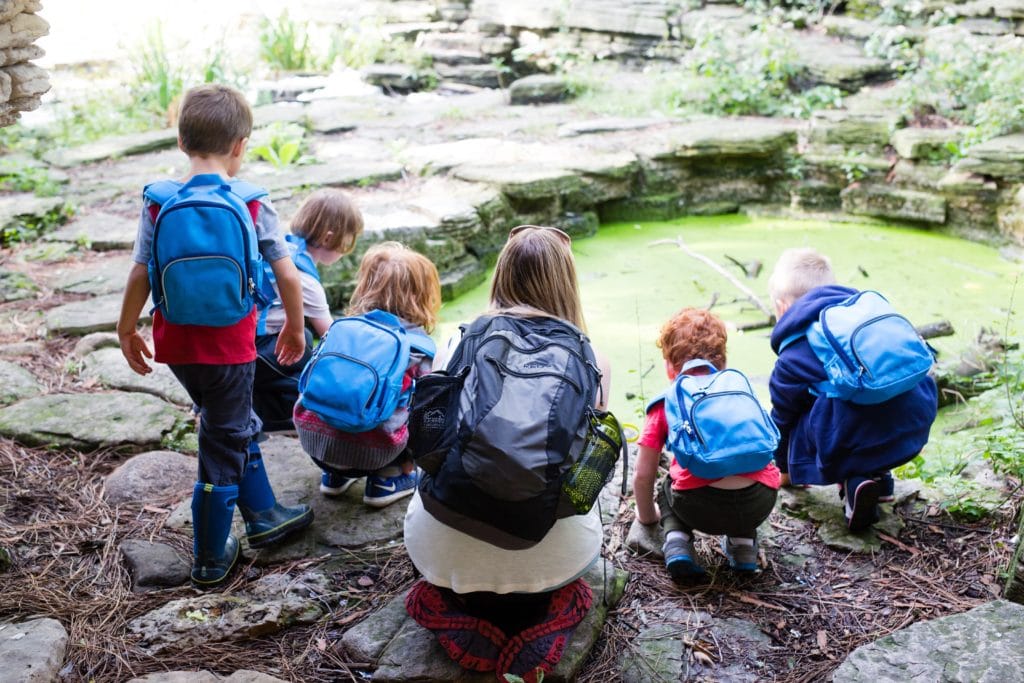 If you are interested in the class, but aren't sure if it is right for your child, here are some questions to guide your decision. Is your child:
Interested in creating stories and exploring the natural and built environment?
Comfortable engaging in a quiet activity—such as drawing, looking at a book, or completing a puzzle—independently?
Able to thrive with a more structured schedule with several significant transitions, rather than a more open/free choice environment?
Able to follow directions and respect limits, sit with a group and wait/take turns during a discussion?
Comfortable separating from his/her parent?
Confident in using the toilet independently?