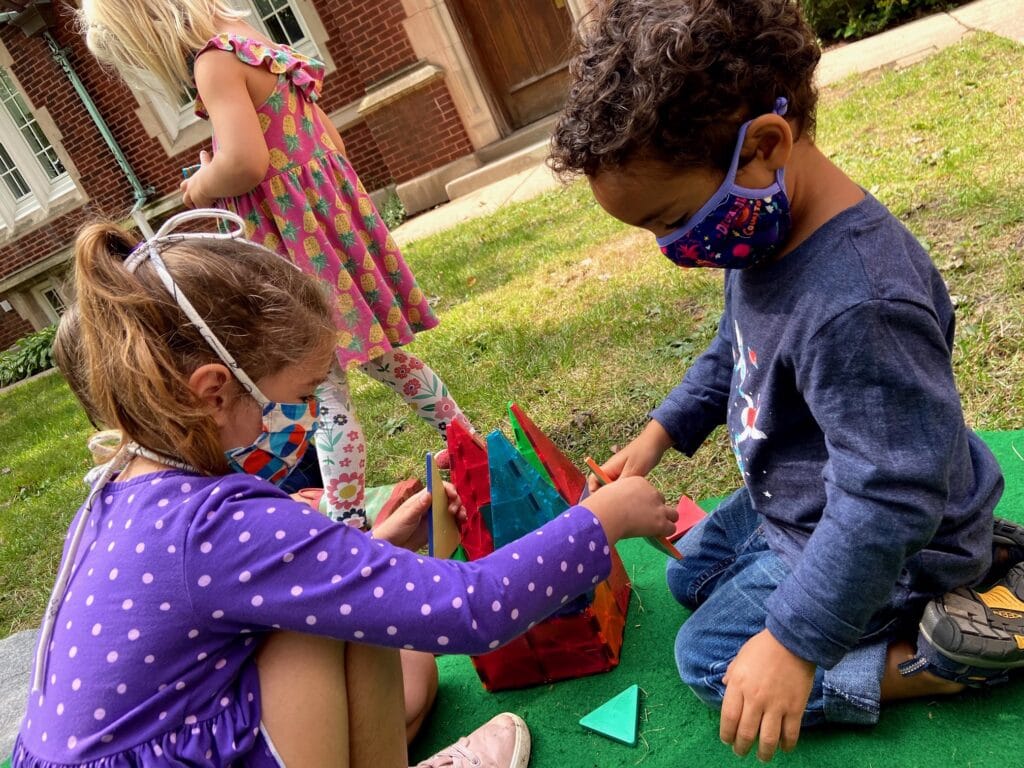 Families Together is open for in-person school and is fully compliant with the latest city and state health and safety regulations. We feature:
small classes in 

a 

"two-room schoolhouse" with huge classrooms, experienced teachers, and great ventilation.
accessible, FTCNS-dedicated outdoor space where we spend lots of time playing each day.
masking requirements for staff and students, intensive daily cleaning/disinfection

, and daily health checks for staff and students.

a commitment to stay open during Phase 3 and 4 and pivot quickly to distance-learning if the city returns to Phase 2. 

a co-teaching model with two lead teachers and one assistant teacher in each class of 12-15 students. 

For students who are not able to attend our in-person classes, we are offering an online option, Birches, 3 or 4 days per week.