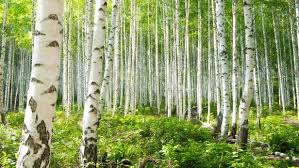 NOTE: Birches Virtual Class will not be offered in the 2021-2022 school year.
Birches is a fun and educational 45-minute play-based virtual preschool class offered via Zoom by FTCNS teachers. The class will include music, movement, and art activities, stories, small group break outs, project-based learning opportunities, and at-home extensions. The teacher(s) will make a special effort to get to know students' interests and passions and reflect these in Birches activities. The teacher(s) will also occasionally prepare/provide special hands-on materials for students to use at home.
Birches was created so that students who cannot attend classes in our building due to COVID-19 can still experience some of our traditional preschool activities and be part of a classroom community. All registered families will also be invited to connect with other Birches families through parent-organized virtual and physically distanced activities. Families enrolled in current core classes who have to temporarily pull out of in-person programming for health reasons may also join Birches for no additional cost beyond core class tuition.
Program Elements
For students, ages 3-6. 

If the class size is under 8 students, it will be taught by one teacher. If the class size is 8 or more, it will be co-taught by two teachers. The class will be capped at 16 students. 

Parents/caregivers will be invited (but not required) to be special guests on a rotating schedule.
Fall, Winter & Spring Sessions and Cost
Fall, Winter, and Spring 11-week Sessions, most Mondays, Tuesdays, and Wednesdays from 9:15 to 10 a.m. with no sessions on regular school days off. A 4-day option, including Thursday, will be added for the Winter session. Days off are noted on the school calendar.
Fall Session: Week of 9/7 through week of 11/16

Winter Session Week of 11/30 through week of 3/1

Spring Session: Week of 3/8 through week of 5/24

Families may register their child for one, two or all three sessions. Winter and Spring registration will open several weeks before the beginning of each session. 

Priority enrollment in Winter and Spring sessions will be given to students enrolled in the prior session. 

The cost per session is based on our sliding scale with limited financial aid available. Tuition must be paid in full before your child starts Birches.
Eligibility/Readiness
Interested families who want to try/check out the class once for free can do so by contacting Kate Brenner at businessmanager@ftcns.org to schedule a trial class. If you have any questions about your child's readiness, please contact Laura Pinsof at director@ftcns.org.